DESIGN HELP FROM SOMEONE OLDER THAN YOUR FAVORITE JEANS
I have been designing websites and print collateral for individuals, churches, and civic groups for over 20 years. Currently I work with individuals on their retirement – or post-retirement – design projects, or help them learn how to do it themselves!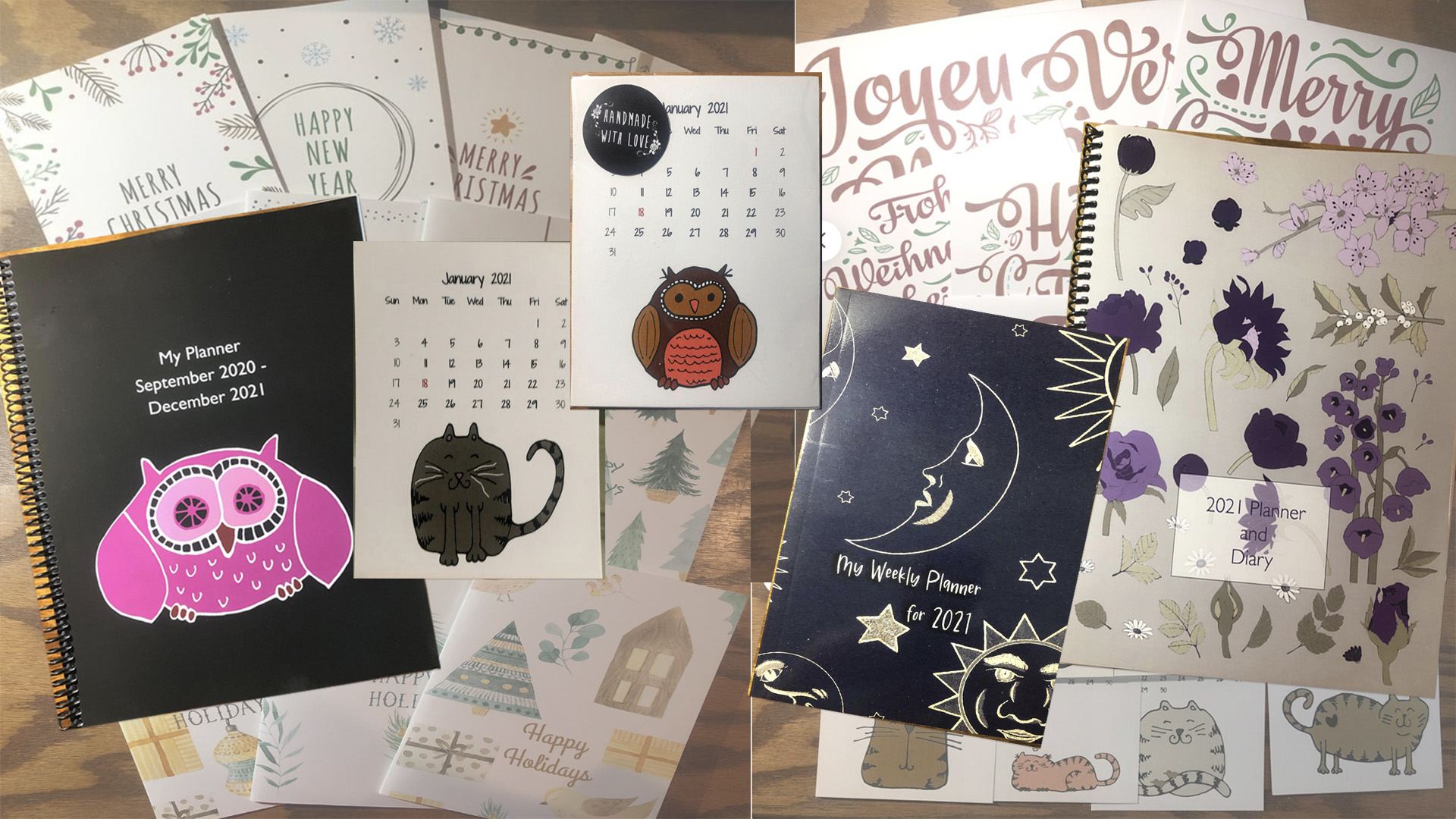 I have so many ideas, it is lovely to have an outlet for them. You will find different styles of cards for friends and family members from age 1 to 105. There are special event cards with gold cutouts an optional glitter as for the special moments, an those for more private moments when you want to let someone  know that you like them. There are cards with a British sense of humour, small books to add in with a card, one for encouragement, and one for love. 
Each year I create some calendars, usually smaller, desk top one ones with a easel. In November onwards  I offer an array of cards for those who celebrate Christmas and those who don't. I also offer paper decorations, banners and ornaments, and this year special thick gift wrap with matching tags – and greetings cards.
Finally I create planners and diaries to suit an array of needs from simple 2 pages to a week, to thick planners and calendars, complete with stickers to use to mark special events.  
After so many years of bookmaking and digital image creation, creating journals seem like a natural progression. I create the covers and have them printed at Spoonflower or make them using conventional bookbinding techniques. I then create the pages, print them out, and sew them into the journals. For extra interest, there are little pockets and hiding places to keep your thoughts and notes private. There are also downloadable digital pages and pieces of ephemera to print out to use in your own journal.